If you're planning to build, remodel, or renovate a commercial space, then you'll want an excellent commercial general contractor at your side. After all, these professionals have the perfect combination of knowledge and resources to guide your venture. Their specific expertise makes them an invaluable ally for urban development because commercial, industrial, and business design and construction projects have different requirements than standard residential construction.
Ultimately, hiring the right commercial contractor can be the best way to get a great result while keeping your commercial construction project on time and within your budget. Are you ready to learn more? Urbacity Design Build is happy to provide the facts you need to make informed decisions, so keep reading.
What Makes Commercial Contractors Different?
Would you visit a dentist for severe stomach pain? Do you turn to your primary care doctor for a toothache? Assuming all general contractors are the same is much like thinking any doctor has the same skill set. These professionals specialize, and the work that residential and commercial general contracting companies do is different.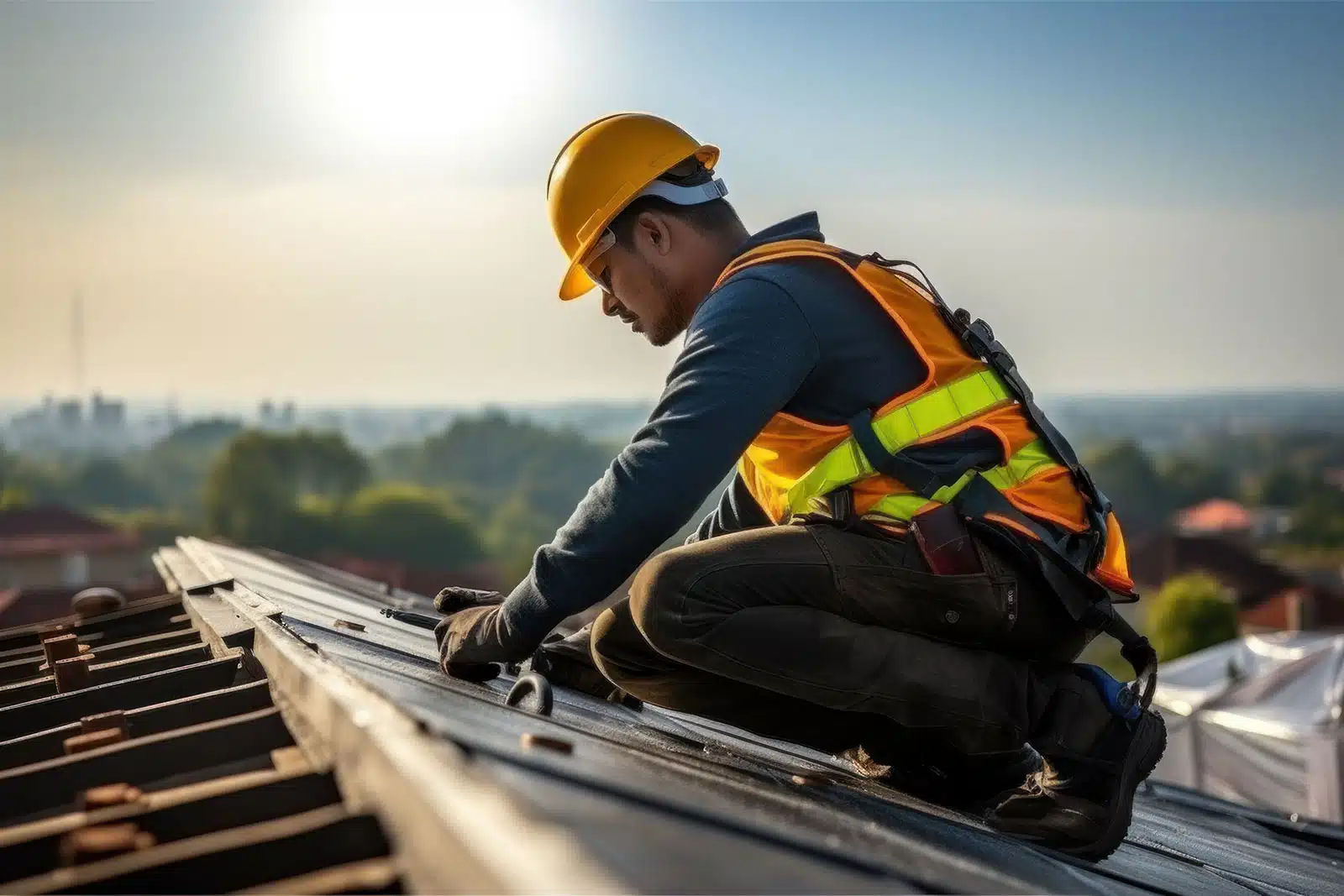 Residential home builders focus on crafting the perfect home. In doing so, they develop an in-depth understanding of what's needed to accomplish the many intricate tasks involved in these types of projects. At Urbacity, we're intent on serving as superior custom builders. In terms of renovation projects, with years of experience in the construction industry, we know exactly what to do to achieve excellent results that match your vision while complying with relevant building codes, staying on schedule, and respecting your budget.
Commercial projects present different challenges:
There are different building codes and regulations for commercial facilities. These are often more complex and stricter because of the number of people who use commercial spaces.
Project size and scope are different.
Building designs may be more complicated.
Specialized materials, equipment, and systems may be required.
What Services Do Commercial Contractors Offer?
Suppose you're interested in office space or office renovations, a restaurant, healthcare structures, retail construction or retail store, warehouses, industrial facilities, educational buildings, or other commercial facilities. In that case, you're probably curious about the types of services a commercial contractor might offer. There are several possibilities:
Design, including interior designs and ground-up build services
Project management services
Site preparation and groundwork services
New commercial construction
Tenant improvements and build-outs
Commercial renovations, upgrades, and remodels
Installations of specialized systems and equipment
How Do You Choose the Right Commercial Contractor?
Anyone can create a fantastic website. You'll need to do your homework to choose the right commercial contractor.
Collect Recommendations
Ask colleagues, visit industry associations and directories, read reviews, and check out client testimonials. Get a feel for what companies are in your area, what their capabilities are, and whether you might want to work with them.
Check Credentials
Spend a little time digging into any companies that you're interested in working with. How long have they been in business? Do they have a physical office? Have they changed names? Why? What professional credentials and qualifications do they have? Are they affiliated with reputable professional associations? Are they insured? Are they registered to work in Ottawa?
View Portfolios
Check out their portfolios. Have they completed projects similar to yours in the past? If so, their experience can help you avoid pitfalls and headaches. You'll also be able to use their insider knowledge regarding materials, processes, and more. As you're viewing the portfolio, be sure to look closely. Are you happy with the quality of their work?
Request Bids From Multiple Commercial Contractors
Request bids from multiple commercial contractors. Compare the results. How thorough are the bids? Do they take different approaches? Does one contractor leave out certain services? Why? Obviously, price will be a factor in selecting a contractor. However, it shouldn't be the most important one. Review the bids carefully to ensure that they are truly comparable, and consider what value they offer.
Schedule Interviews
Arrange interviews via phone or in person with contractors that you are still interested in working with. In addition to asking about the bid, consider the rapport you feel with the contractor. Do you believe you would have a good working relationship? Are you satisfied with how they answered your questions? Is their communication style a good fit for yours?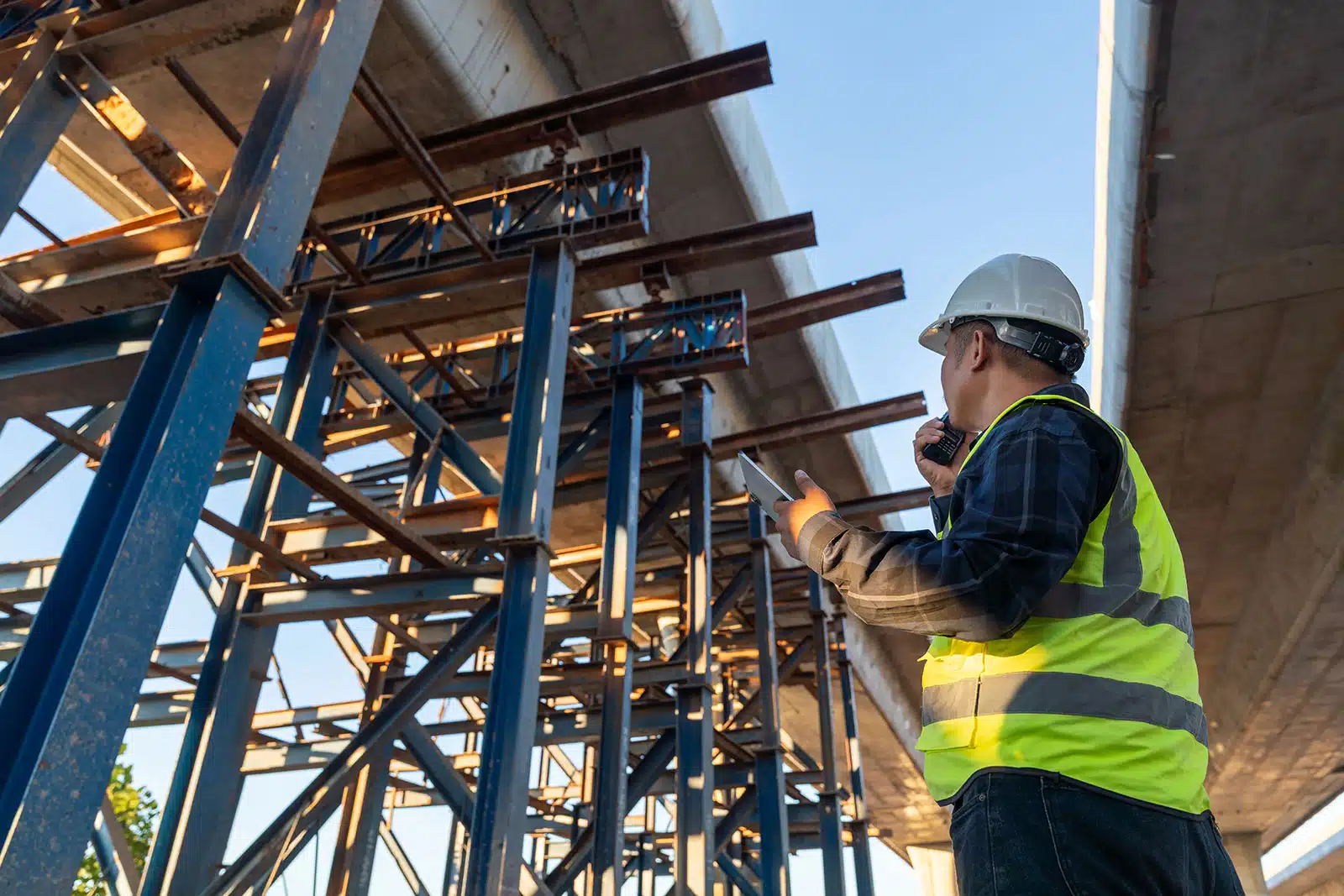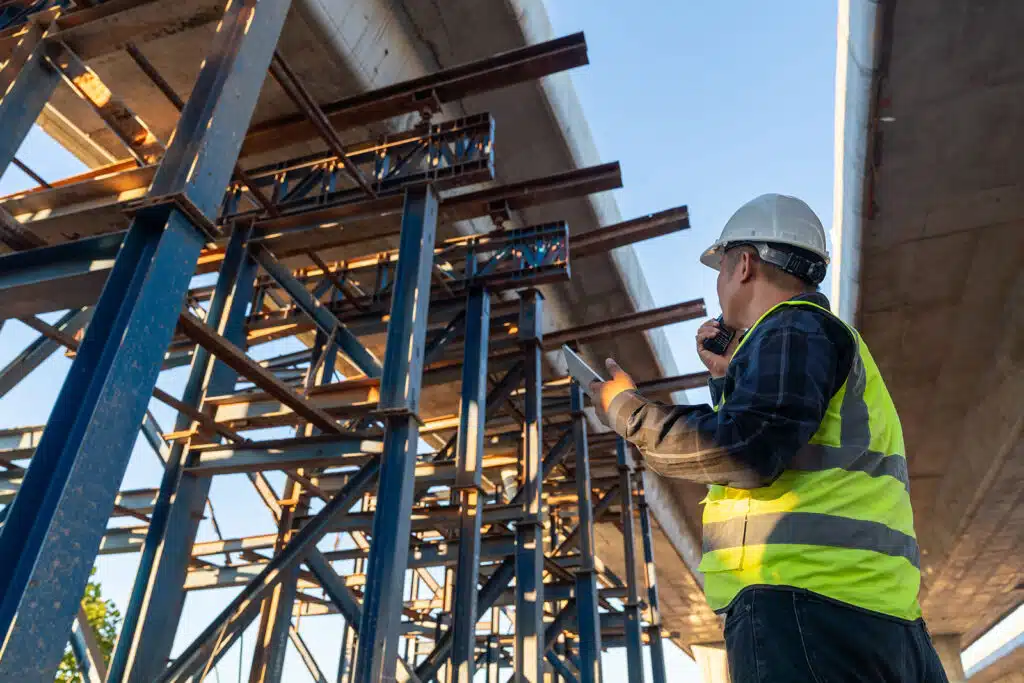 What Are Some Important Considerations in Commercial Construction?
Commercial construction projects can vary widely in size, scope, and goal, but they generally share certain important considerations. Recognizing these priorities can guide your selection of the right contractor and help illuminate their process during the build.
Budgeting and cost management is an easy priority to understand. It's only natural to want your project to come in at the desired price tag. Keeping a firm hand on the wheel is required to make this happen because virtually all aspects of the project can impact costs.
Timeline management and phased construction provide an outline of what to expect. A commercial contractor ensures that all the right pieces are coming together in the right order to get the job done. However, the best will take it a step further. After all, commercial construction can be something of a juggling act. Any change may require shifting pieces into place, and expertise is needed to know what shifts are possible. Certain steps must occur in a certain order. Others have more flexibility. An experienced contractor will use their resources to adapt as needed to any surprises so that the project can continue moving forward smoothly. This helps you minimize costly delays.
A clear understanding of all relevant zoning laws and regulations is also vital if you want to avoid costly fines and delays. Because they deal with these matters routinely, commercial contractors make it a point to stay current on these laws and how they might impact any project.
Finally, health and safety protocols are a critical consideration on any construction site. For starters, skilled workers are a valued resource, so ensuring they're available to provide services is simply good business. However, any injury can shut down a site. This will halt work and cause delays that could add time and money to the price tag of your project.
Are There Common Challenges in Commercial Construction?
Every field has its trials, and commercial construction is no exception. Numerous hurdles are waiting to impede progress, but a skilled commercial contractor is prepared to navigate them. They include:
Managing large teams of in-house workers and subcontractors
Dealing with deliveries of materials and equipment
Handling permitting processes and inspections
Taking steps to ensure that the site is a safe workplace
Grappling with any surprises uncovered during construction
Fostering communication and cooperation with all stakeholders, including property owners, renters, vendors, and authorities
How Is Technology Shaping Commercial Construction?
Technology is evolving quickly, and its impact is certainly being felt in commercial construction. Drones can be used to offer insights into site inspections and progress tracking. The software makes it easier than ever to visualize the possibilities with digital blueprints and building information modeling, or BIM. In addition, there is advanced construction management software that can help contractors keep track of what is happening with your project.
A category that's definitely worth noting for anyone who is interested in either green building or saving money involves sustainable and energy-efficient technologies. This fast-growing category contains everything from finishes and flooring to major mechanical systems and roofing systems. Frankly, it's difficult to think of an area where these technologies aren't already in play or likely to be in the future. Installing these features can win positive reactions from the public, benefit the environment, and help the future tenant's wallet by providing savings on their energy bill.
With their expertise in business and industrial construction, commercial contractors play a key role in urban development. After all, their ability to get the job done right when building or remodeling spaces for businesses is vital in boosting economic and job growth.
A full-service design-build firm proudly serving Ottawa, Canada, Urbacity Design Build is delighted to do our part in helping our beloved city grow. As an experienced homebuilders and construction company that offers construction services, we thrive in delivering comfortable homes with our home renovations, building construction, commercial building renovations, and additions. We empower our experienced team and support their drive to go above and beyond. We always strive to give clients what they truly want. How do we accomplish that? We listen carefully, prioritize client satisfaction, embrace unique solutions, and use high-quality materials and builds. To discover the Urbacity Design Build difference, contact us today.
FAQ
Why should I hire a Commercial Contractor?