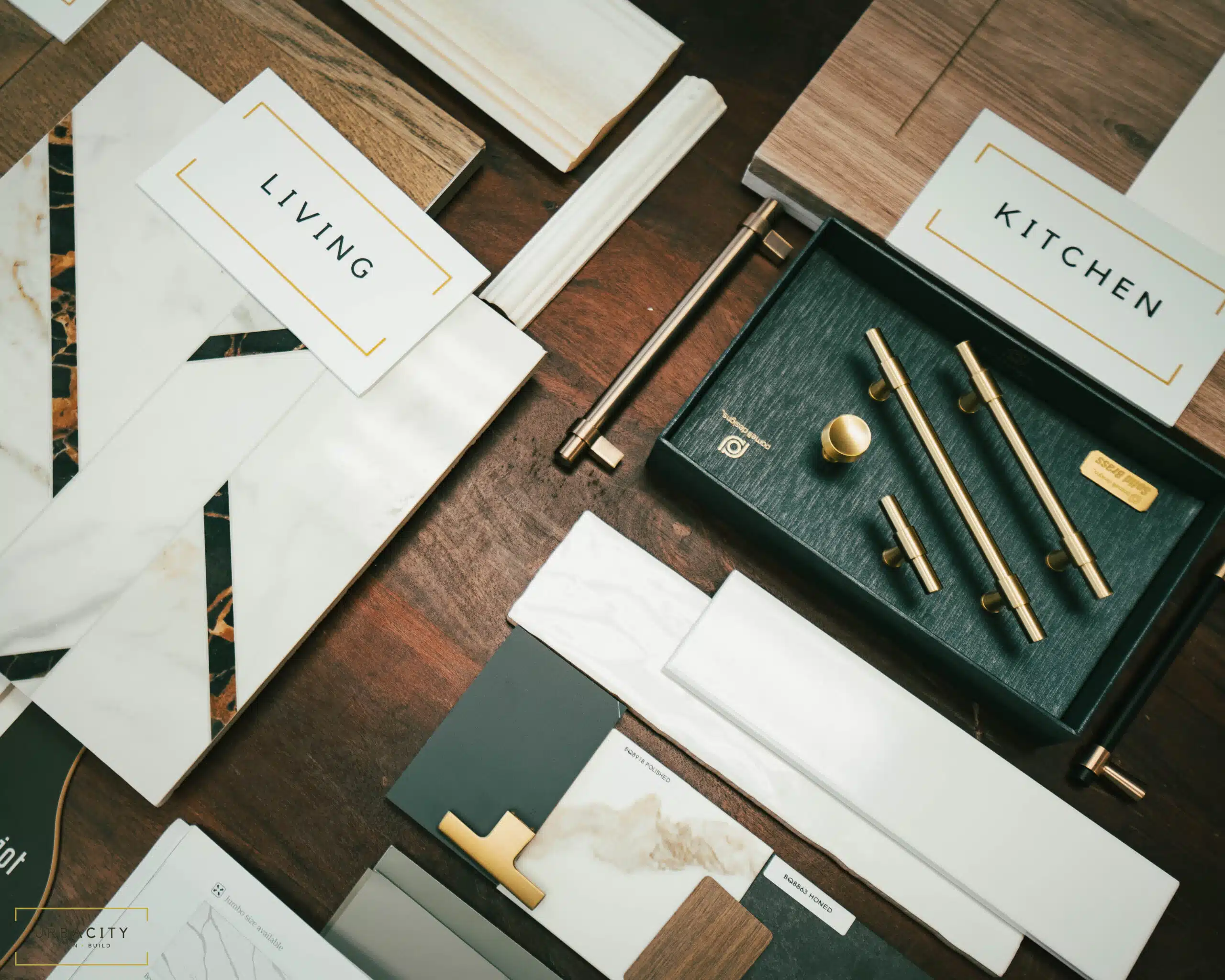 Our Design Build Services
Design
Urbacity offers full in-house design services to help you develop what you envision into a workable plan. We have a multi-stage design process that means you won't have to move on to the next step until you're satisfied with the current one. From initial concept drawing to understand how everything fits into the space, to polishing that concept into full architectural plans and starting the selections process for finishes, followed by any third-party work needed to finish the design and completing selections, we take you step-by-step through the design process.
Build
More than simply general contractors, Urbacity also has an in-house construction team of experienced builders and Red Seal carpenters dedicated to providing a high level of finishing. They work closely with your design team to ensure your addition or renovation covers any details that may have been missed, is built well, using the best of building science, and as cost-effectively and timely as possible. Each project has a dedicated crew who keep you up to date via our online construction management platform so that you will know who is coming and when.
Design + Build
Urbacity is a true design-build team. That means we have dedicated experts on staff who work collaboratively to create the design and make sure it is buildable:
For the best cost-benefit ratio possible
For optimum functionality
And so that it looks great!
Opting for design-build is the most efficient and cost-effective way to renovate and build. Because the designer, interior designer, project manager and builder are all part of the same team, they can quickly and easily work together and communicate effectively to solve problems, make adjustments, and deal with obstacles. That means your project has continuity from start to finish to ensure you're getting the best possible outcome. It's also the best way to ensure your project stays on track.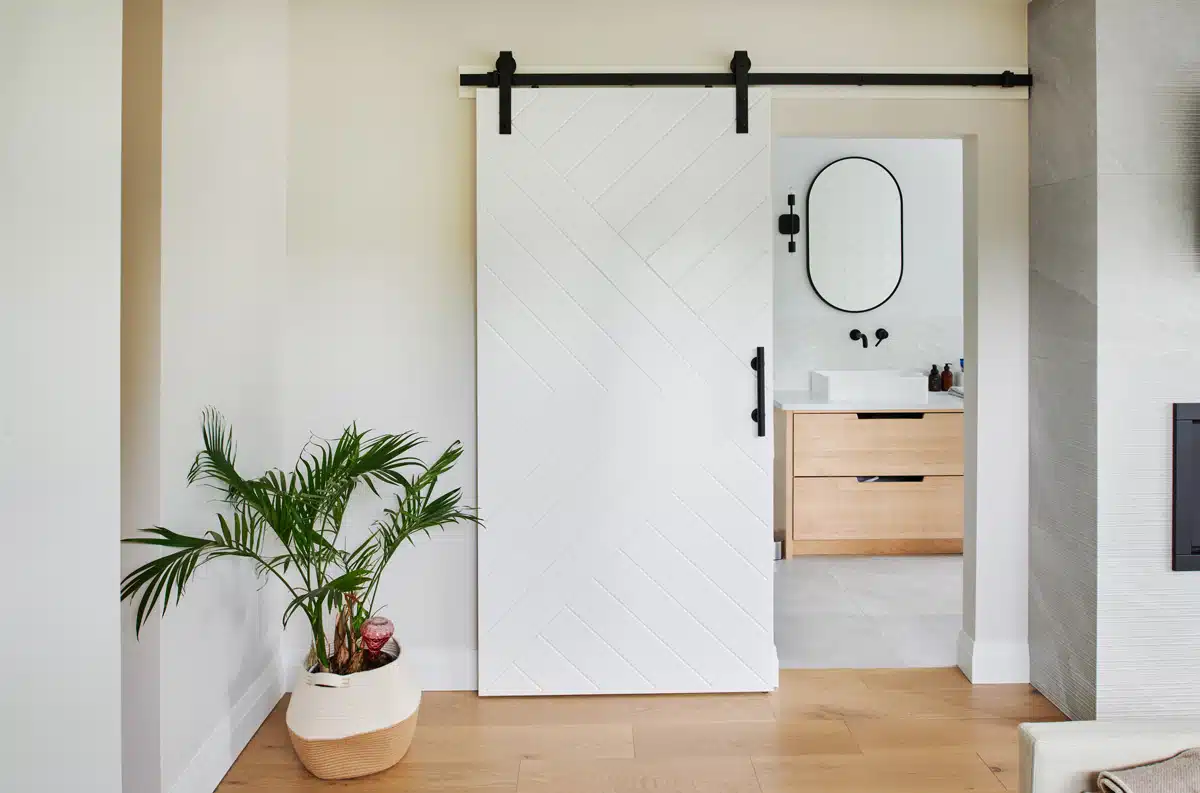 Our Process
Creating your vision is all in the details.
We follow a seven-step process that is designed to break down what can be an intimidating situation into much smaller elements. That way you don't have the stress a renovation can create, instead focusing on each stage in manageable segments, with our team walking you through all the decision-making that's required. And there's no obligation to move on to the next stage.
That means a renovation experience that's positive, a project that is directed and executed properly, and a house that you'll love to come home to.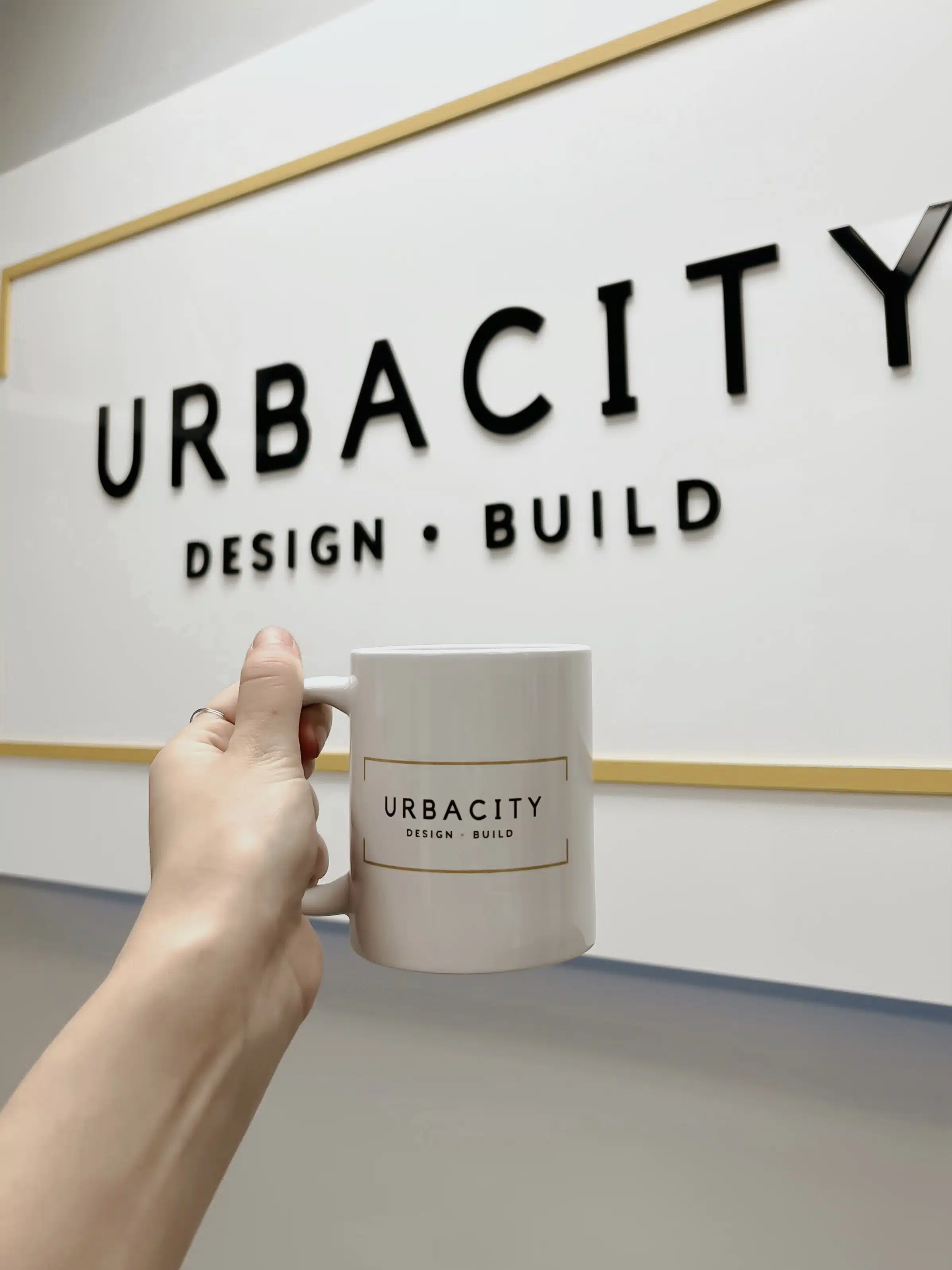 1
The Introduction
In an initial call, we explore whether we're a good fit for each other. We'll discuss timelines, your budget, the scope of work and your lifestyle. That's followed by a visit to your home to see the space and determine if your budget and expectations align.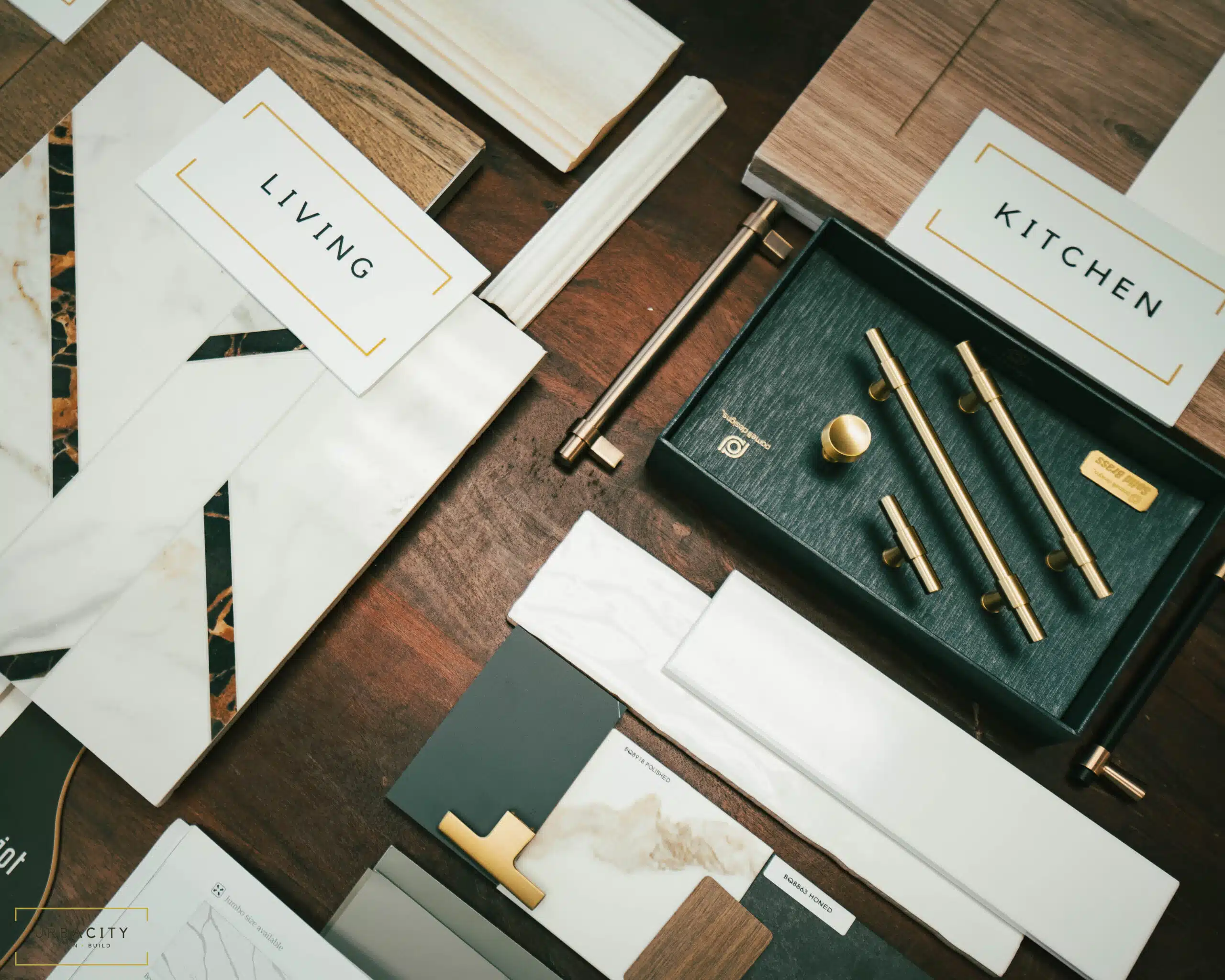 2
The Concept
The initial call and visit are followed by a more extensive visit to your home to take measurements. We'll then create a proposal for how we see the renovated space fitting in with your needs, wishes and wants. We'll also draw up a rough budget for the project.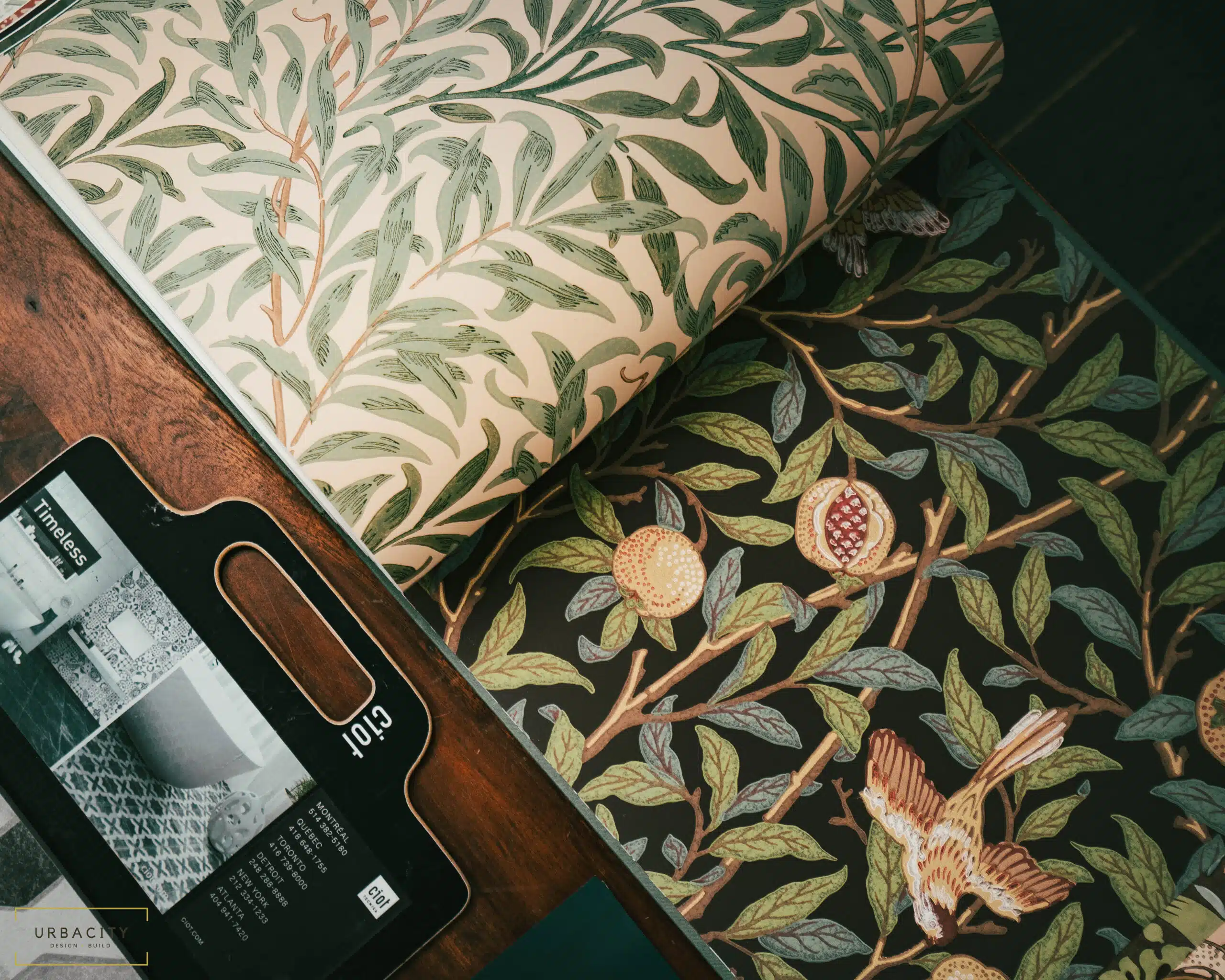 3
The Details
This is stage two of the design process. We'll turn the initial concept into a detailed design and floor plan that includes the recommendations of our interior designer, begin the selection of finishes, and refine the budget.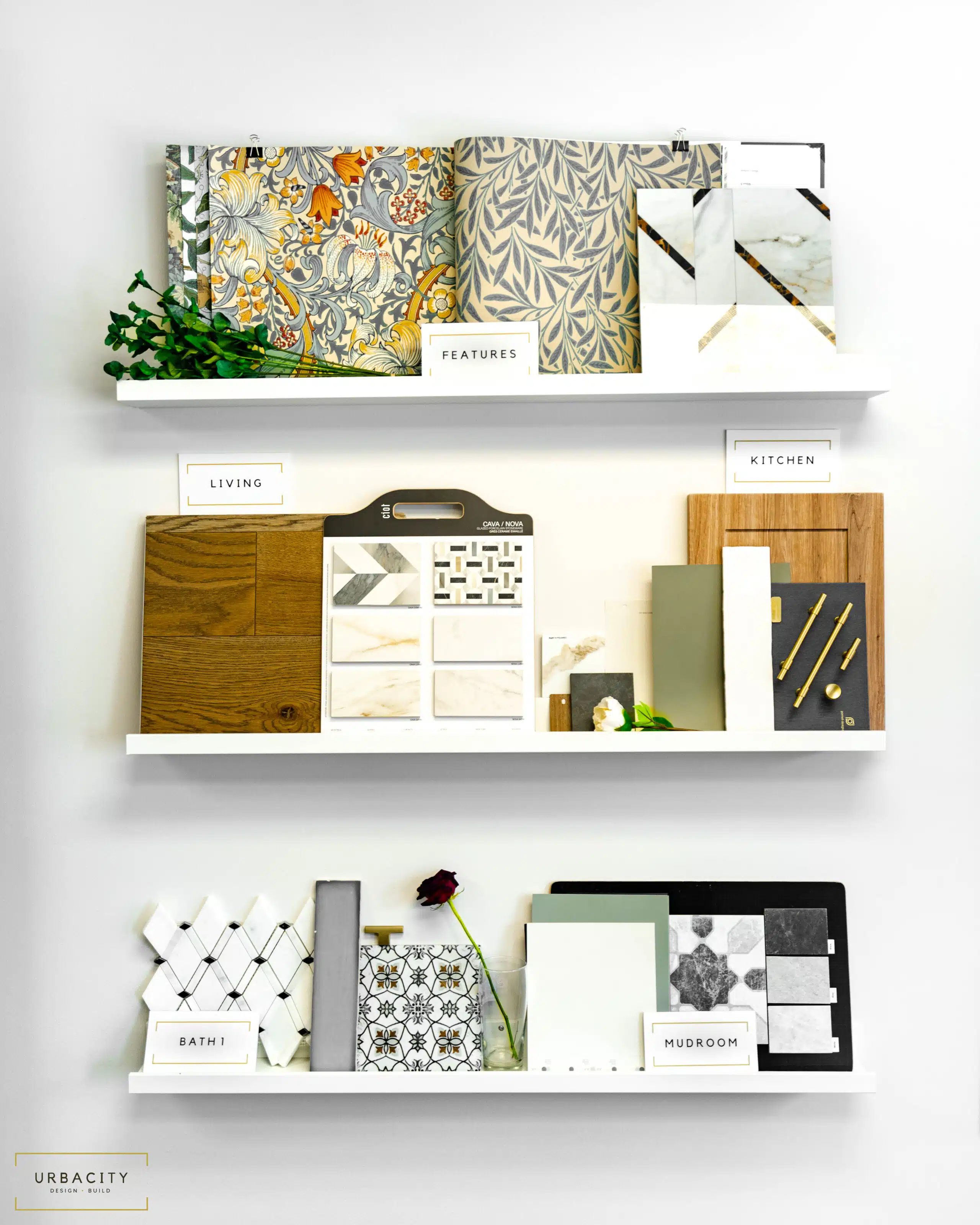 4
The Final Plan
This is where everything is finalized — the architectural plans, the interior design, the scope of work, payment schedule and build schedule. We'll also take care of third-party elements such as surveying and engineering and designated substances reports.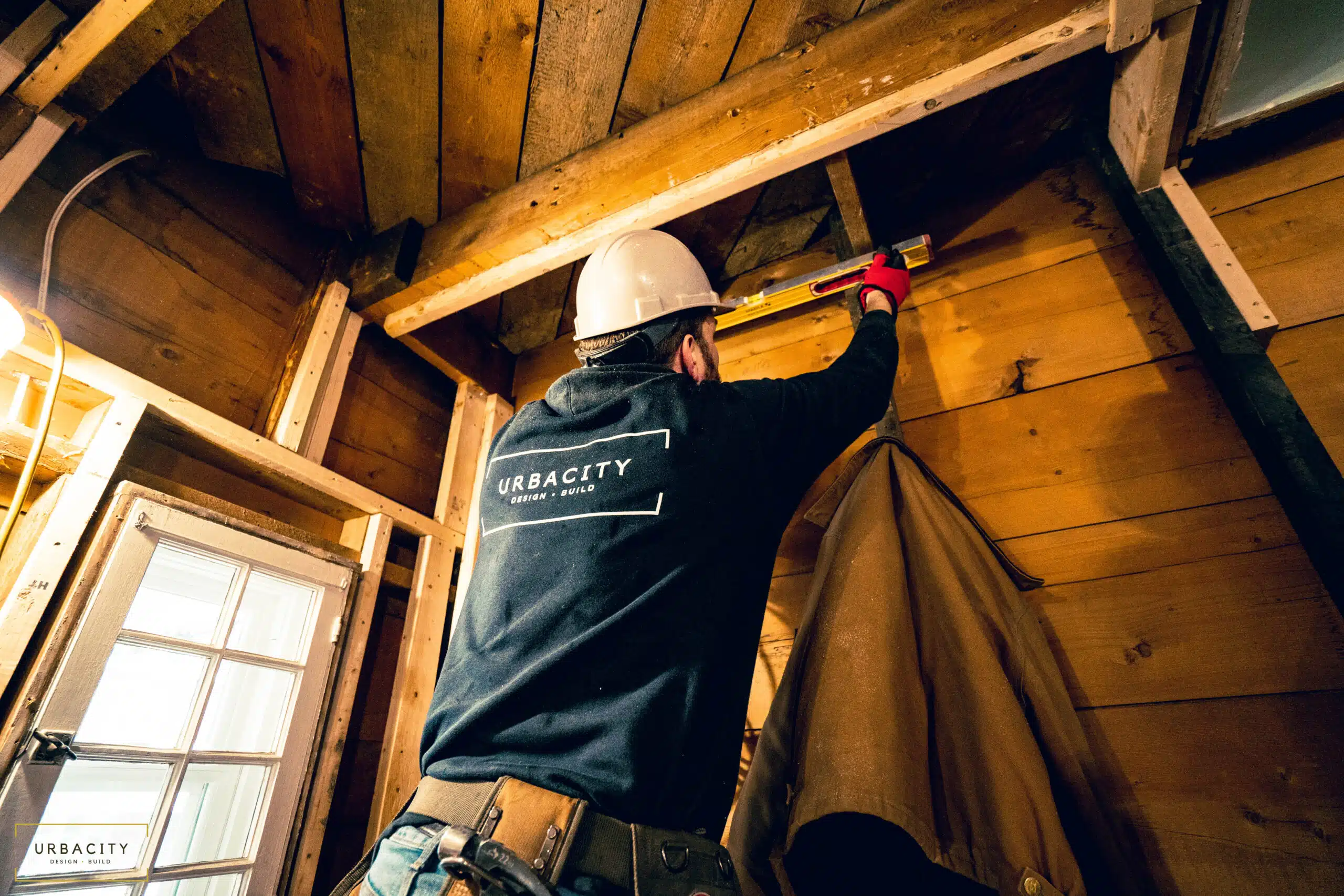 5
The Construction
This is where the vision is turned into reality. Your dedicated team, led by your foreman, will oversee construction and you can use the Urbacity construction management platform to get regular updates, photos, 360-degree videos before walls are closed, and other important communications. Your team is also there to answer any questions you may have.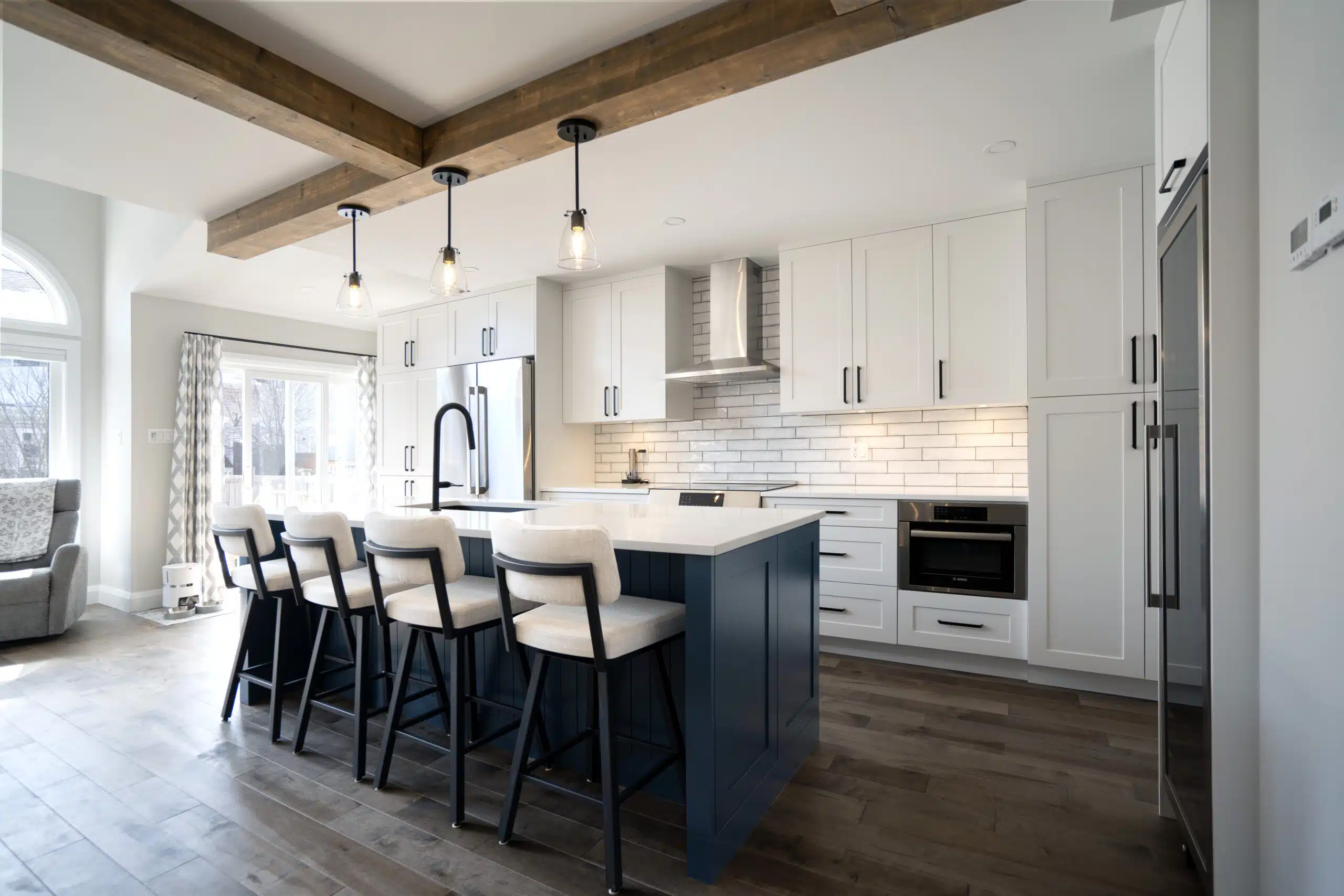 6
The Completion
By far the best part is living in your new space! After a professional cleaning, your foreman will walk you through the completed space. Together, you will conduct a deficiency review and go through the warranty and maintenance and care of your new space.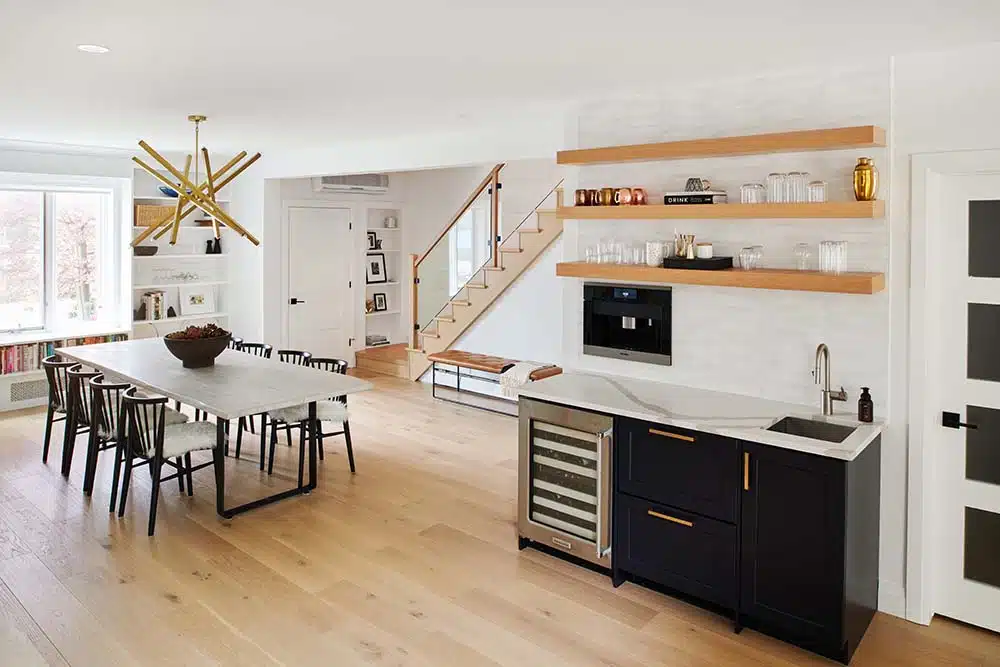 7
The Warranty
We stand behind what we build. That means we guarantee our work with a five-year warranty. And we insist on coming back to your home six months after the project is finished to check for common issues such as caulking that has pulled apart or cracks in drywall. And you are welcome to get in touch with us regarding any questions as you begin to enjoy your space. It's all part of our superior customer service.
Get in Touch
Contact Us to learn more or discuss your upcoming project.