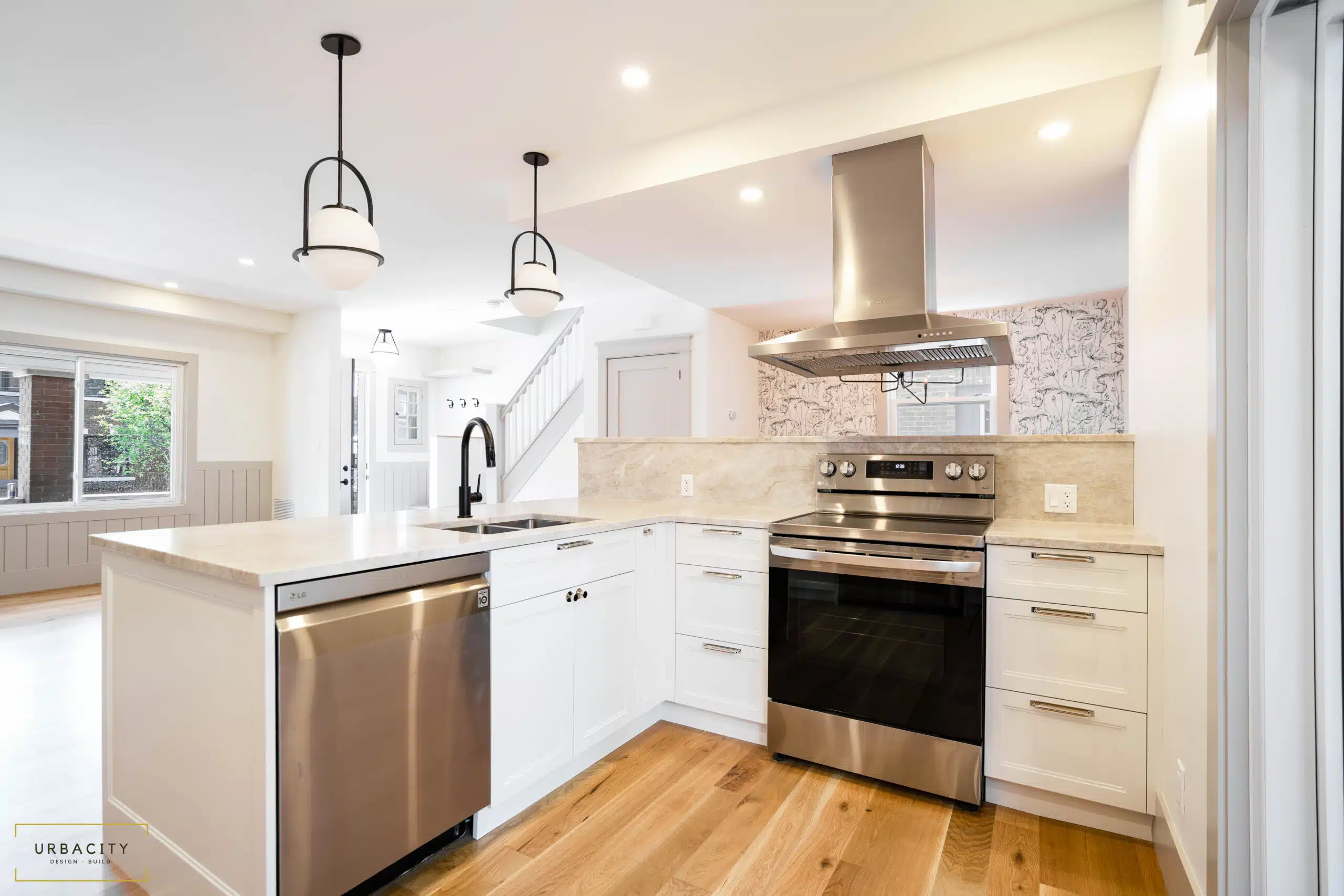 Our priority is your comfort — in our design-build construction process, our ideas and craftsmanship — to give you a home you'll love
Urbacity is an award-winning design-build construction company that prioritizes your comfort. Our philosophy is about more than creating a comfortable home for you. That's part of it, but it's also about taking what is often a stressful and frustrating process for homeowners in Ottawa, Ontario, Canada — renovating or building an addition — and making it a positive experience. We do that through an open, inclusive, step-by-step design and build process that's managed completely in-house and that makes sure you're satisfied at each stage before moving on to the next.
The Urbacity Comfort Guarantee
What do we mean by comfort?
Reassurance that the budget is actually what your project will cost
Peace of mind through a collaborative and detailed step-by-step process of construction project management that only progresses to the next construction phase when you're satisfied with the previous one
Confidence that your project will be built well, above code, on time, and with health and safety in mind for both you and our team
Convenience of a dedicated build team assigned to your home, giving you regular and personalized concierge-like service and information updates supported by a robust construction management platform
Assurance of a full in-house staff to seamlessly, efficiently, and cost-effectively take your project from start to finish
Trust that comes from an experienced team whose members are masters at deciphering your wants and needs, pairing that with your budget and turning it into a home you'll love, backed by a five-year warranty
It all adds up to comfort in your home, comfort in the process and comfort in knowing exactly what you're getting.
From the Blog
|

Latest News
Our Work Speaks for Itself
We're proud of the full-service work we do and love sharing the high-quality end results. View our gallery of completed home construction projects.